Huaian Youwen Medical Technology Co., Ltd. is located in the north side of Minbing Road, Dongshuanggou Town, Hongze District, Huaian City, covering a total area of 7,000 square meters. The company was established in September 2017, mainly committed to research and development, production and sales of a series of medical supplies.
Our company is engaged in the field of medical technology  development, technical consulting, medical care airbag and other medical care rehabilitation products as one of the comprehensive enterprises. The company's products are mainly used for medical rehabilitation, cold compress.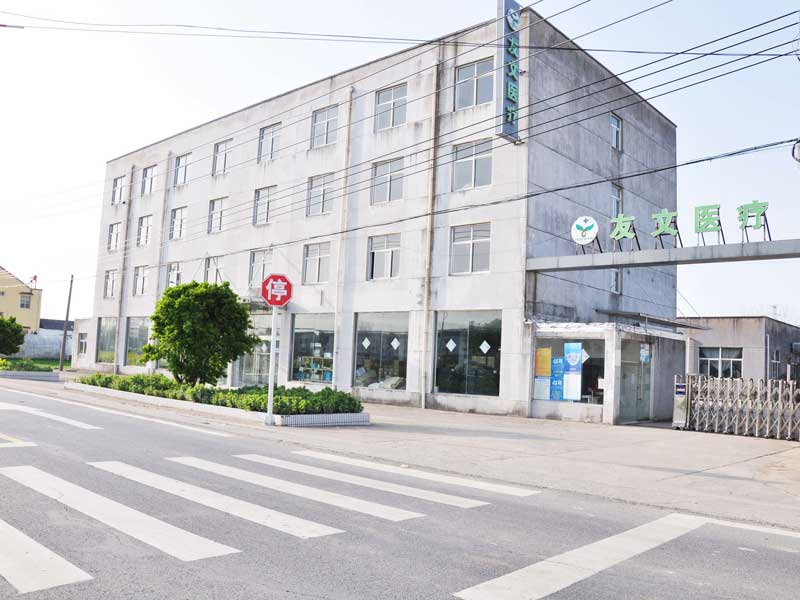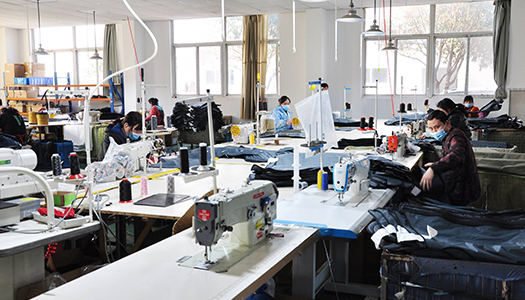 The company has 4 professional and technical personnel, 4 senior management personnel and nearly 60 employees. The company has a good environment, standardized internal management, focuses on the construction of corporate culture and human resources training and development, which can provide a good platform for employees to display themselves and realize their personal value.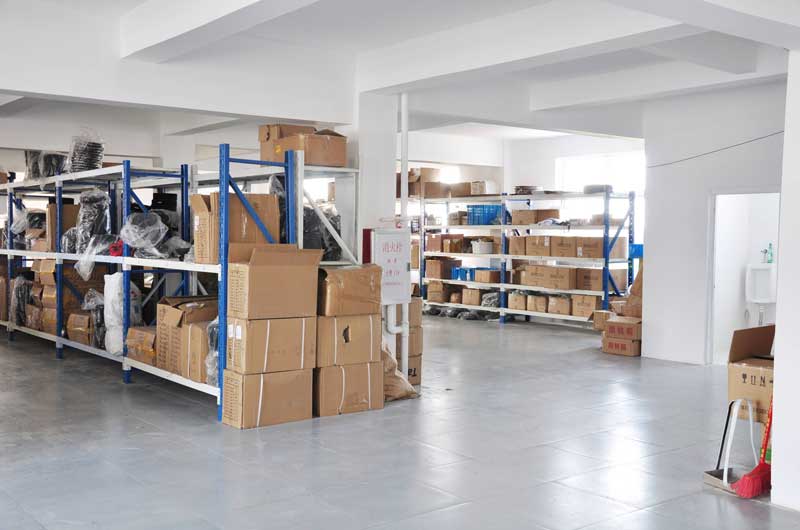 In order to accelerate the improvement of the comprehensive strength of the enterprise and adapt to the new development opportunities and challenges facing the market, we sincerely welcome all kinds of professional and technical personnel and university graduates to join us and create a better tomorrow for youwen Medical Company.

1) Airbag and pressure wave sleeve series research and development and production of domestic and international mainstream pressure wave and DVT airbag.
2) Circulating water bag, also known as pressurized water bag series products, products are made of hydrolysis resistant, antibacterial polyurethane film, namely TPU. In accordance with the human skeleton structure and human limbs curve outline to design. Product design has hand, hand elbow, shoulder, waist, big leg, small leg, knee, ankle, a total of eight parts. Cellular circulation ensures good effect of water circulation
3) Tourniquet, made of customized high-strength TPU lamination cloth, can fully ensure the product's airtight performance and durability. Design according to the human body structure design, there are straight shape and fan two specifications.

4) Expectoration vest and expectoration chest belt. According to the physical characteristics of Asians, expectoration vest and expectoration chest belt with intellectual property rights are designed. Strong development and excellent quality, coupled with perfect after-sales service has become the first choice of domestic medical device companies.
5) TPU civil products, the excellent physical properties of TPU make its application more and more widely. The company will develop more products to meet the needs of customers at home and abroad in line with the trend and social development.
Huaian Youwen Medical Technology Co., LTD. All departments carry out 5S management, workshop on-site IE management. High-quality technical personnel, scientific management system to fully ensure that in the shortest time to complete proofing and mass production, and quality, quantity to complete delivery,by foreign traders and foreign trade manufacturers of praise.
Huaian Youwen Medical Technology Co., Ltd. adheres to the principle of "survival by quality, development by service, efficiency by management" to serve the majority of manufacturers.